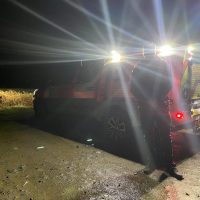 Two incidents in quick succession on Saturday, here are details of the first…
Northumbria Police sent a PhoneFind to a lost walker with he...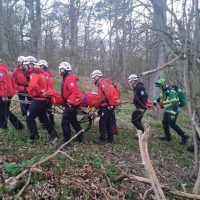 The two Mountain Rescue Teams were called to assist the North East Ambulance Service NHS Trust with a medical emergency on the banks of the River T...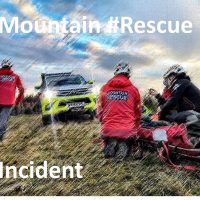 A request was received from Northumbria Police for assistance with a medium risk missing person in the Gateshead area. With limited information ava...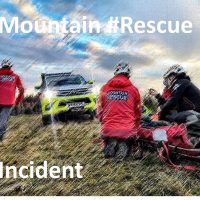 Northumberland Fire and Rescue Service requested drone support for a multiagency incident near Pegswood railway station. Northumbria Police, the No...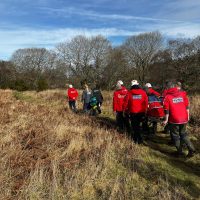 A walker sustained a lower leg injury after they had slipped in mud on the riverside path along the River Derwent, downstream of Blanchland. The gr...
A climber took a leader fall at East Woodburn Crag yesterday afternoon and as he fell his gear ripped causing him to land on the boulder strewn gro...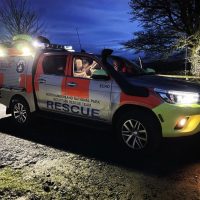 On Sunday evening Northumbria Police alerted North of Tyne Mountain Rescue Team and ourselves for two walkers and their two dogs after they had bec...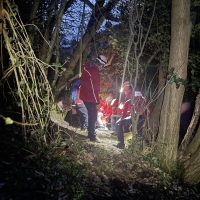 A female in her 70s had fallen down a steep bank near on the edge of Sele Park in Hexham. Injured in her fall and unable to move, a call was made t...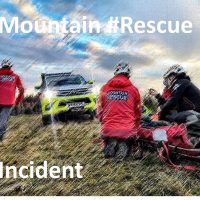 Central Fells, Lake District (13)
A lone walker reported himself as lost between Scafell Pike and Great End in the Lake District. Wasdale Mountain Rescue Team were called out by Cum...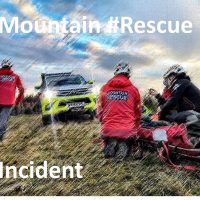 Earlier in the week a body was sadly found in the search for a male in his 60s who was missing from Amble. The male had last been seen the previous...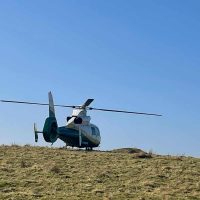 On Monday lunchtime the North East Ambulance Service activated North of Tyne Mountain Rescue Team and ourselves for an incident on farmland between...
Two walkers and their dog had become disoriented in Thrunton Woods and were unable to relocate themselves despite several attempts. Northumbria Pol...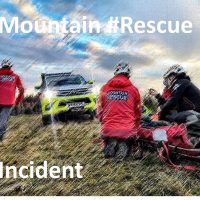 Whilst most of us were enduring typically Scottish weather on the last day of our winter skills course in the Cairngorms, North of Tyne Mountain Re...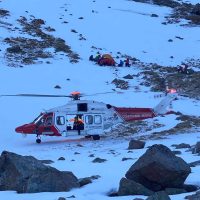 The Team's annual winter skills training course in the Cairngorms was temporarily interrupted on Saturday afternoon when two mountaineers took a ...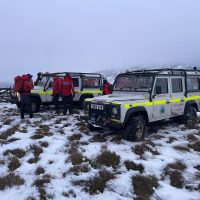 Two Montane Spine Race competitors who were suffering from the extreme cold and exhaustion had to be assisted down to Hut 2 below Auchope Cairn in ...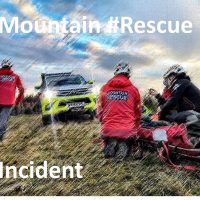 Northumbria Police control room rang our duty controller on Thursday afternoon with an unusual request for North of Tyne Mountain Rescue Team and o...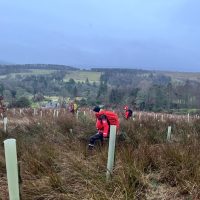 The Police requested the Teams' support again to continue the search during daylight hours on the Tuesday. It was agreed with the Police Search A...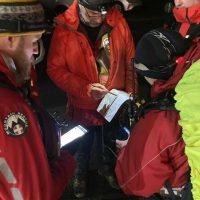 A 72 year old male was reported missing from home in Haltwhistle on the afternoon of Monday 9 January and Mountain Rescue was activated by Northumb...
Steel Rigg, Hadrian's Wall (3)
Mountain Rescue's support was requested on Monday afternoon for a male who had collapsed on Hadrian's Wall near to Steel Rigg car park. Despite...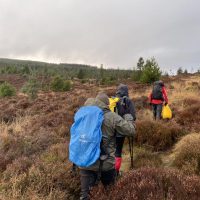 A couple walking the 'back of Simonside' from Lordenshaws got into difficulty as they tried to walk the section from Selby's Cove through the...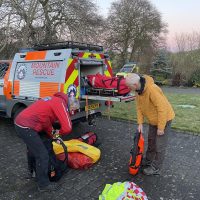 North of Tyne Mountain Rescue Team and ourselves were requested to assist the North East Ambulance Service NHS Foundation Trust yesterday afternoon...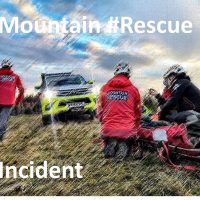 Yearning Saddle Refuge Hut, Pennine Way (69)
A couple of fell runners got into difficulties on the Border Ridge in harsh winter conditions yesterday. They had started in Kirk Yetholm and were ...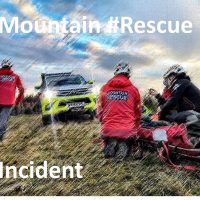 A group of Sea Cadets from across the North East had been kayaking the River North Tyne when a teenage cadet tipped out of their kayak and their le...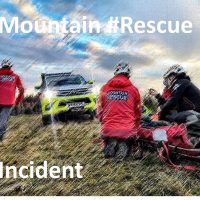 In the early hours of Sunday morning, a request from our sister team was received. North of Tyne Mountain Rescue Team were providing medical and ev...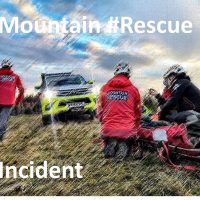 River Wear, South Hylton (65)
Mountain Rescue's support for a potential bankside search along the River Wear was requested by Northumbria Police. Our Duty Controller – a...